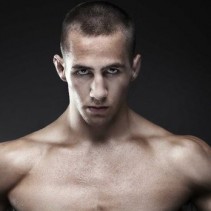 Canadian youngster Rory MacDonald (13-1 MMA, 4-1 UFC) and former UFC dual division champion B.J. Penn (16-8-2 MMA, 12-7-2 UFC) will become the first fighters in the promotion's history to partner with the Voluntary Anti-Doping Association.
VADA officials on Thursday announced that both fighters have agreed to eight weeks of random blood and urine testing ahead of their upcoming UFC 152 matchup with the Las Vegas-based independent organization footing the bill.
VADA officials on Thursday announced Penn's decision, and MacDonald's camp subsequently confirmed with MMAjunkie.com (www.mmajunkie.com) their participation in the program.
"Our camp is very happy that B.J. has decided to participate in the VADA program that he had put forward," MacDonald's manager, Lex McMahon said. "Rory's completing his paperwork and will be joining him soon, and I think that Rory is definitely excited about the possibilities of what this means for the sport in the big picture, and he's happy he can play a small role in this."
UFC president Dana White was not immediately available for comment.
Penn and MacDonald previously agreed to undergo voluntary testing for performance-enhancing substances and drugs of abuse, but "The Prodigy" later balked at VADA's standards and the potential for conflict with his employers at the UFC.
"VADA contacted me to talk about doing their testing," Penn said earlier this month. "Right away, I was for it. But I was talking to them, and we were talking about the process.
"This isn't an amateur sport. What I expressed to VADA was that results need to be released after the fight, but VADA wants to do it before the fight, and I said, 'I'm not trying to put the UFC's fight in danger by doing that.' I said, 'What's the problem? Let's do the results after the fight.'"
Penn wasn't immediately available for comment, but VADA officials claimed the hurdles have been cleared.
"He has agreed that all test results will be immediately forwarded to the ABC (Association of Boxing Commissions), the Ontario athletic commission (Office of the Athletics Commissioner), and the UFC," a statement read on VADA's official website.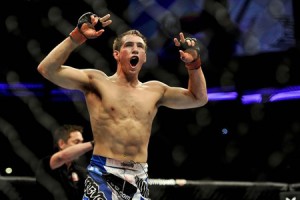 While UFC officials have yet to comment on the development, McMahon said he hasn't sensed any concern from the promotion.
"These are two individual athletes, and this is testing that's outside of the UFC," McMahon said. "We've certainly spoken with them. They're going to be doing their own testing. This is extraordinary testing.
"We think we're on the right side of this issue, and I commend both Rory and B.J. for taking the action that they're taking."
VADA, according to its website, was "founded to offer and promote effective anti-doping programs in boxing and mixed martial arts." Former Nevada State Athletic Commission chief ringside physician Margaret Goodman serves as president.
According to VADA's bylaws, "Professional athletes will volunteer to be subject to unannounced testing at any time during the eight weeks prior to a scheduled fight. As in the Olympic program, an agreement to participate will require fighters to officially inform us of their daily whereabouts, so that they can be tested per the program. Athletes will agree that all results are immediately released to the appropriate adjudicating commission overseeing their upcoming contest."
UFC 152 takes place Sept. 22 at Air Canada Centre in Toronto and is headlined by the UFC's inaugural flyweight title fight between Joseph Benavidez and Demetrious Johnson. MacDonald and Penn meet on the evening's pay-per-view main card.