Alchemist Management Executive Team:

MC HAMMER - CEO
Three-time Grammy Award-winner MC Hammer serves as the CEO of Alchemist Management. Through his leadership of the firm, Hammer will create opportunities for Alchemist Management clients in entertainment, sports and other business arenas. Hammer is one of the most prolific recording artists of all time. He has been recognized with numerous industry awards, has managed a record label and has produced a cable television show, "Hammertime" on A&E. In addition to his international music and entertainment success, Hammer has extensive experience working in sports management. In the early 1990's, Hammer managed one of the all-time greatest fighters, Evander Holyfield, to the world heavyweight boxing championship.Hammer has represented a number of other top professional athletes during their careers. Recently, Hammer became one of the most influential figures on the social media platform
Twitter
with over 2.7 million followers. He has been a featured speaker covering social media and business at top colleges and universities such as the business schools at Stanford University and at Harvard University. Hammer is a native of Oakland, California. He and hiswife Stephanie have been married for 24 years and they have six children.
LEX MCMAHON - President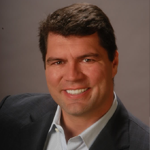 Lex McMahon is the President of Alchemist Management. McMahon is known for creating meaningful opportunities which raise an athlete's overall brand profile, both within the world of MMA, as well as in mainstream consumer entertainment. McMahon has established himself as one of the foremost experts in the MMA industry, having managed some of the sports most elite fighters and brokered many complex and lucrative sponsorship deals. As President of Alchemist, McMahon oversees day-to-day operations and is deeply involved with talent relations. He also works closely with fighters on initiatives designed to grow their careers and increase their public profile.
McMahon served his country on the battlegrounds of Mogadishu, Somalia while in the U.S. Marines in the early 1990's. More recently, McMahon combined the leadership skills he learned in the Marines with his passion for MMA and co-founded Train the Troops MMA – an organization whose purpose is to facilitate the integration of MMA fighting techniques into the training curriculum of active military units. He has organized a number of training sessions bringing the top fighters in MMA to military bases for one-on-one instruction with American troops.
McMahon holds a B.A. in English from University of California at Santa Barbara, a J.D. from California Western School of Law and an MBA from Pepperdine University's Graziadio School of Business and Management Executive MBA program. Find Lex on Twitter.
NIMA SAFAPOUR - Vice President of Business Affairs & General Counsel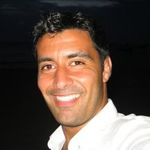 Nima Safapour is the Vice President of Business Affairs and General Counsel at Alchemist Management. In this role, Safapour works strategically to manage fighters' careers, secure sponsorships and handle all legal affairs on behalf of the company.
Before joining Alchemist Management, Safapour spent years practicing corporate and business law in Los Angeles. He eventually made the transition into sports by forming No Limits Media Group, a sports management firm. In addition to his work with American fighters, Safapour also specializes in representing European and South American mixed martial artists who compete in top promotions. Safapour used digital, social, entertainment and news media platforms to heighten the profiles of his fighters and enrich their careers.
Safapour began training in Brazilian Jiu-Jitsu at the age of 16. Throughout the course of his college and legal education, he lived in San Francisco, Los Angeles, New York City, and Rio de Janeiro. As a result of his travels, Safapour trained extensively with members of the legendary Gracie family, pioneers in the sport of Brazilian Jiu-Jitsu. On that foundation, he built a strong network of relationships within the MMA community.
Safapour is involved in two non-profit organizations, LA Net and the Victor Pineda Foundation. LA Net organizes summer camps for children living in foster and dependency care in Los Angeles, and the Victor Pineda Foundation raises awareness for the rights of children living with disabilities in the United States.
Safapour is a licensed member of the California Bar Association. He received his B.A. in Political Science from UCLA, and he earned a J.D. from Columbia University.
Follow Nima on Twitter.
REED KUHN - Strategic Advisor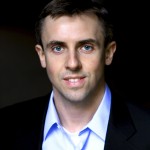 Reed Kuhn is a Strategic Advisor for Alchemist Management. In this role, he performs analytics on each Alchemist fighter's performance, including technical data such as individual strike accuracy, timing, target and frequency, takedown and ground game, anthropometric advantages, and overall MMA fight trends and strategy. In addition to processing raw data on each Alchemist fighter, he performs historical background analyses on each Alchemist opponent. Relaying this data to fighters and trainers helps refine each individual's strategy and fight preparation during training camps, and reveals insights into opportunistic drivers of MMA competition.
Based in Washington, D.C., Kuhn provides a competitive advantage in the development of each athlete's training regimen. These observations provide invaluable strategic resources for Alchemist fighters, allowing them to evaluate opponent fight styles and performance metrics. His work enables Alchemist fighters to predict as much as possible what opponents may do next in an upcoming bout, while clearly identifying the strengths and weaknesses of each fighter.
An experienced strategy management consultant, Kuhn's professional background includes providing strategic counsel to leading global companies across a variety of industries, including aerospace, defense, energy, utilities, and consumer goods. As a former scientific consultant for the U.S. Department of Defense, he analyzed the limits of human performance, working towards the potential development of "metabolically dominant" warriors.
Kuhn's foray into MMA statistical analysis began through a research fellowship with FightMetric, the official statistics provider to the UFC. Since then, his unique analytical research has been published by a variety of leading MMA websites and magazines. Samples of his work can be seen on his blog, www.fightnomics.com, and in his upcoming book "Fightnomics." To see the latest stats for UFC events, follow him on Twitter.